The best oil filter? Are oil filters really that different? Will paying 8 bucks as opposed to 30 bucks guarantee a problem with the oil filtration? Or is it all hype?
There's certainly something to be said for buying a quality oil filter.
​What's worse, is that a number of these consumers are giving people bad information. There's a lot of talk about how 'this performance oil filter is so good because my oil is as clean as a whistle'. Yet, there are two very important things to understand.
​The first is that they go on to say how they change their oil every 5,000 miles 'religiously' (when there's no need). Even more important, holding or containing surface contaminants is part of the job for oil. Sure, it lubricates things, but it's also designed to encapsulate debris, so getting dirty is a natural state.
​Short Intervals
​Let's deal with that first point – short interval oil changes.
​Yes, I understand why people do that. I can see that in some situations, it may have a benefit. However, for regular people, with regular vehicles, there isn't a need for it. Certainly not with today's blend of fully synthetic engine oils.
​In around 90% of cases, you'll be wasting your money.
​More often than not, it'll be information that's been passed along the family, from generation to generation. "You need to look after your engine, change the oil every 5,000 miles and you won't have a problem". That may have been true when mineral oils were all the rage. But, it hasn't been the case for a long time.
​Let's be clear, I'm not saying that it will cause harm, or even not to do it It's just that there's no actual need to do it unless you fit certain criteria.
​Myths & Legends
​So here's where people may take issue with my advice. I've worked in the automotive industry for nearly thirty years. Everything from cylinder head gas flowing to engine dyno technician, IndyCar, F1, and MotoGP engine builder, on to company ownership, and of course, a consultancy. I know a thing or two about engines and how they work.
​In all that time, how many technicians, mechanics, specialists (whatever you want to call them) have I known that change their oil at 5 or 6,000 miles in their regular road car? Zero. Unless ​they're being sponsored by an oil company and have literally gallons and gallons to spare.
​How many of them have I known that go way over the manufacturer's recommendation for service intervals? Most of them.
​Another question. How many of them use the most expensive oil on the market because it's the most expensive, and therefore 'the best'? I'll give you a clue. It begins with Z and rhymes with hero.
​Choosing your oil, filter, and service intervals are all about what's appropriate. Don't use that super expensive oil that costs $75 a can unless you specifically need to.
​The Best Oil Filter
​It's the same for oil filters. Will the 'racing' oil filter that's 4x more expensive be four times better? Doubt that.
​Some years ago, I worked for a sports car manufacturer, they were just getting into GT racing. Their regular road cars were quick but fragile. They had a tendency to let you down, regularly. On the first proper testing session for their new race car, they couldn't get it to work properly. If something went badly wrong with the suspension, their best brains couldn't figure it out.
​They were adamant that the suspension setup was perfect. "It's based on F1 car technology, it HAS to be right".
​Oh, you mean the cars that can produce around 12,000 lbs. of downforce? Whereas your racer will probably make less than half of that. Completely inappropriate. And that's my point. More expensive, bigger, faster, and stronger doesn't necessarily make it better for your needs.
​All of these eight filters will do the job well, some have manufacturer recommendation, some are OE supply, it's more about the brand rather than the technical specifications.
​In no particular order.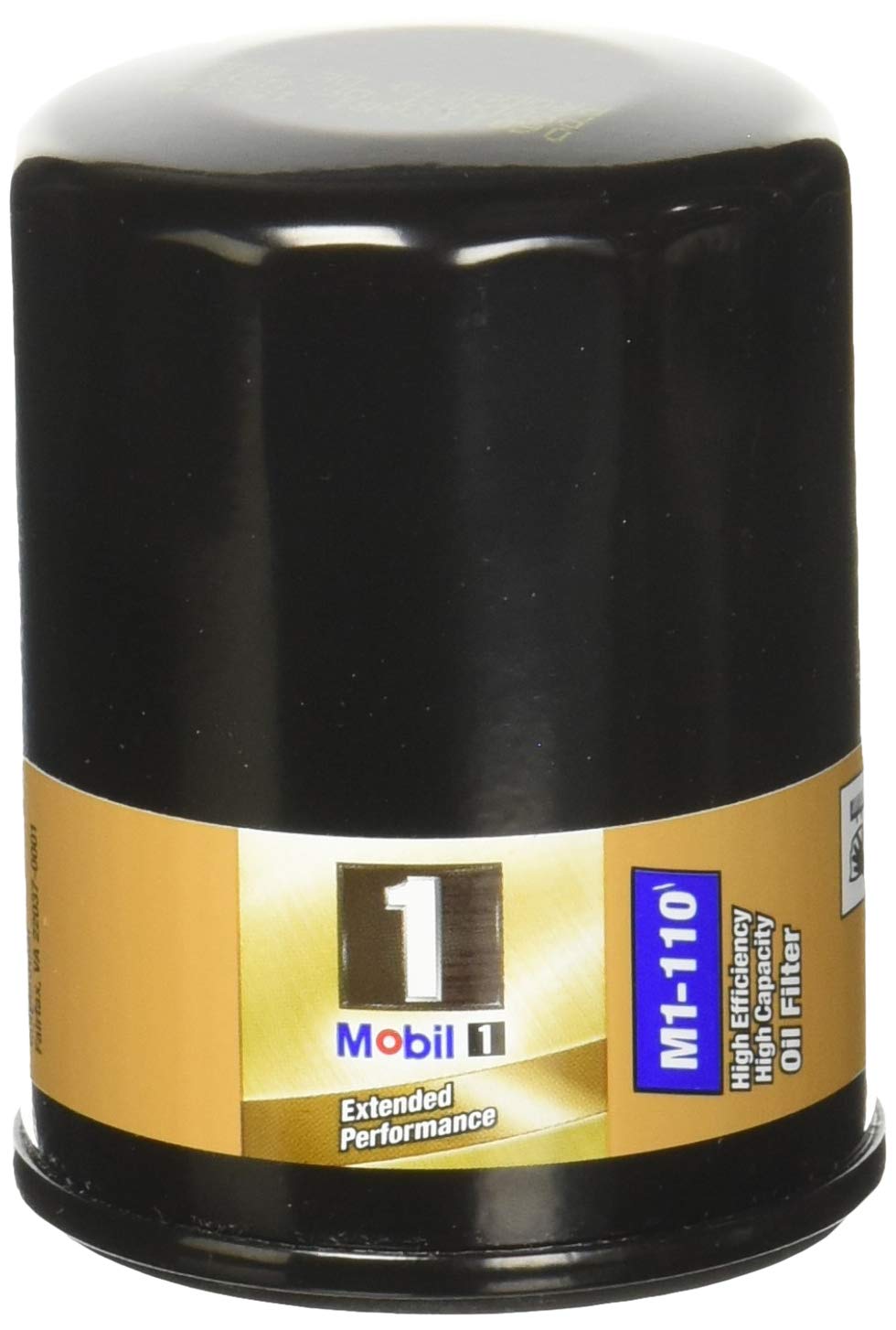 Mobil 1 M1-110 ​Extended Performance Oil Filter
Quick Specs
Rating: 4.8 / 5
Brand: Mobil
​Mobil 1 oils are top quality, as long as they suit your requirement, and what better way to maximize the quality of the oil than with a Mobil 1 filter? The extended performance filter has been designed to go the distance, quite literally.
​It uses a synthetic fiber blend as the filtration media, which (should) means that it doesn't breakdown over time like a paper filter. The filter can strain 99.6% of contaminants and hold up to 28 grams of debris. This is roughly twice as much as most of the competition. With that said, I'd doubt you find 29 grams of particulate in your engine.
​The internals and casing are built to withstand pressure – up to 9x more pressure than most oil systems will provide. There's a silicone anti-drain back valve fitted. Available in both cartridge and spin-on type filters.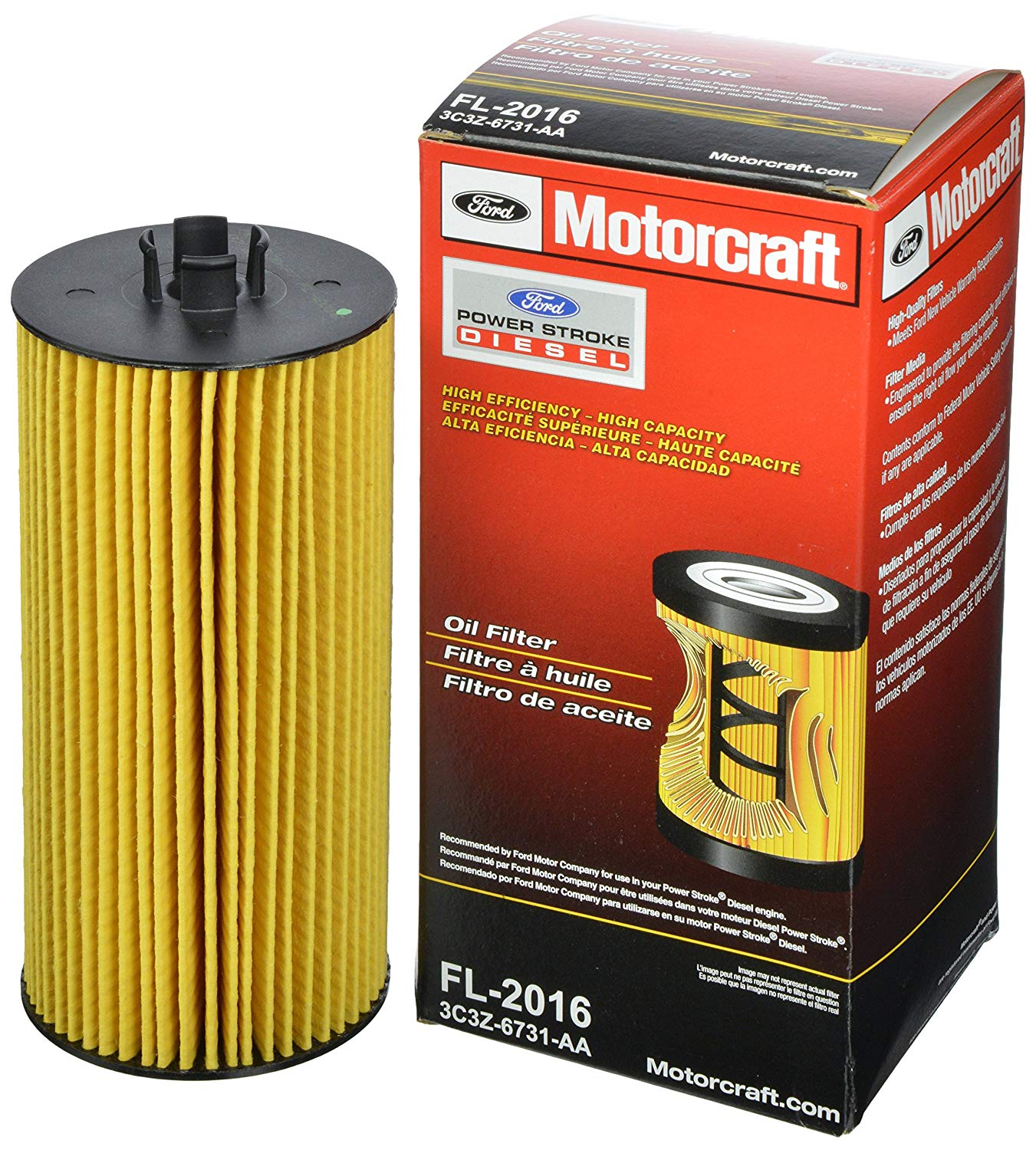 Motorcraft FL-2016 Oil Filter
Quick Specs
Rating: 4.6 / 5
Brand: Motorcraft
​Motorcraft is the recommended supplier to FMC – Ford Motor Co., so you know that their stuff is high-quality and made to fit properly. The filter uses 'ironed' steel for the case (no, I've not heard of that either) which is meant to give it a precise fit.
​It features an anti-drain back valve along with an oil pressure relief valve. This should help to deliver a consistent oil feed to the engine in extremely cold weather, or if the filter gets clogged. Motorcraft says that the screening media is more efficient than the competition. This should offer increased dirt collecting capability, with the ability to screen more of the particles like carbon.
​I guess if I owned a Ford, this would be the filter I'd choose, purely on the basis that it's OEM (Original Equipment Manufacturer).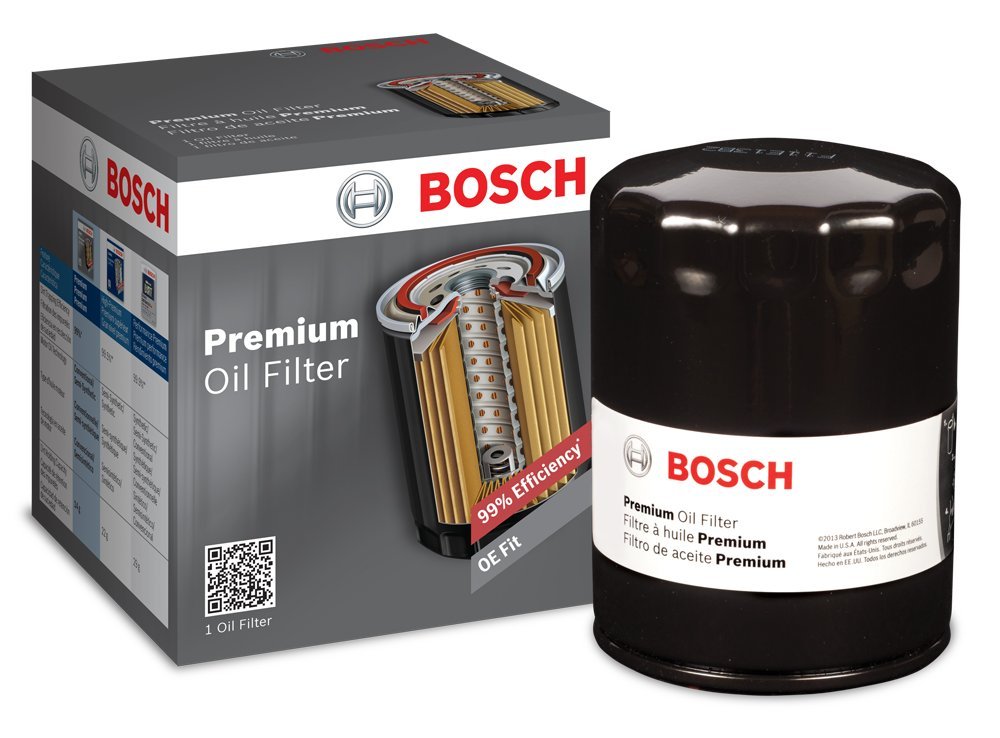 Bosch 3330 Premium FILTECH Oil Filter
Quick Specs
Rating: 4.5 / 5
Brand: Bosch
​The cheapest filter here and still made by a company with a worldwide reputation. Again, high cost doesn't necessarily mean a better product.
​The FILTECH is a proprietary blend of natural and synthetic materials. The screen itself has around 42% larger surface area and is 30% thicker than most of the standard competitors. It is the best cheap oil filter for you when traveling across the desert or through the jungle.
​The filter screen incorporates strong steel base plates, and the case is durable which helps to protect against leaks & poor fit through warpage. A silicone anti-drain back valve is fitted internally, and the 'high lubricity' seal gives a tight seal while still being easy to remove when it comes to the next oil & filter change.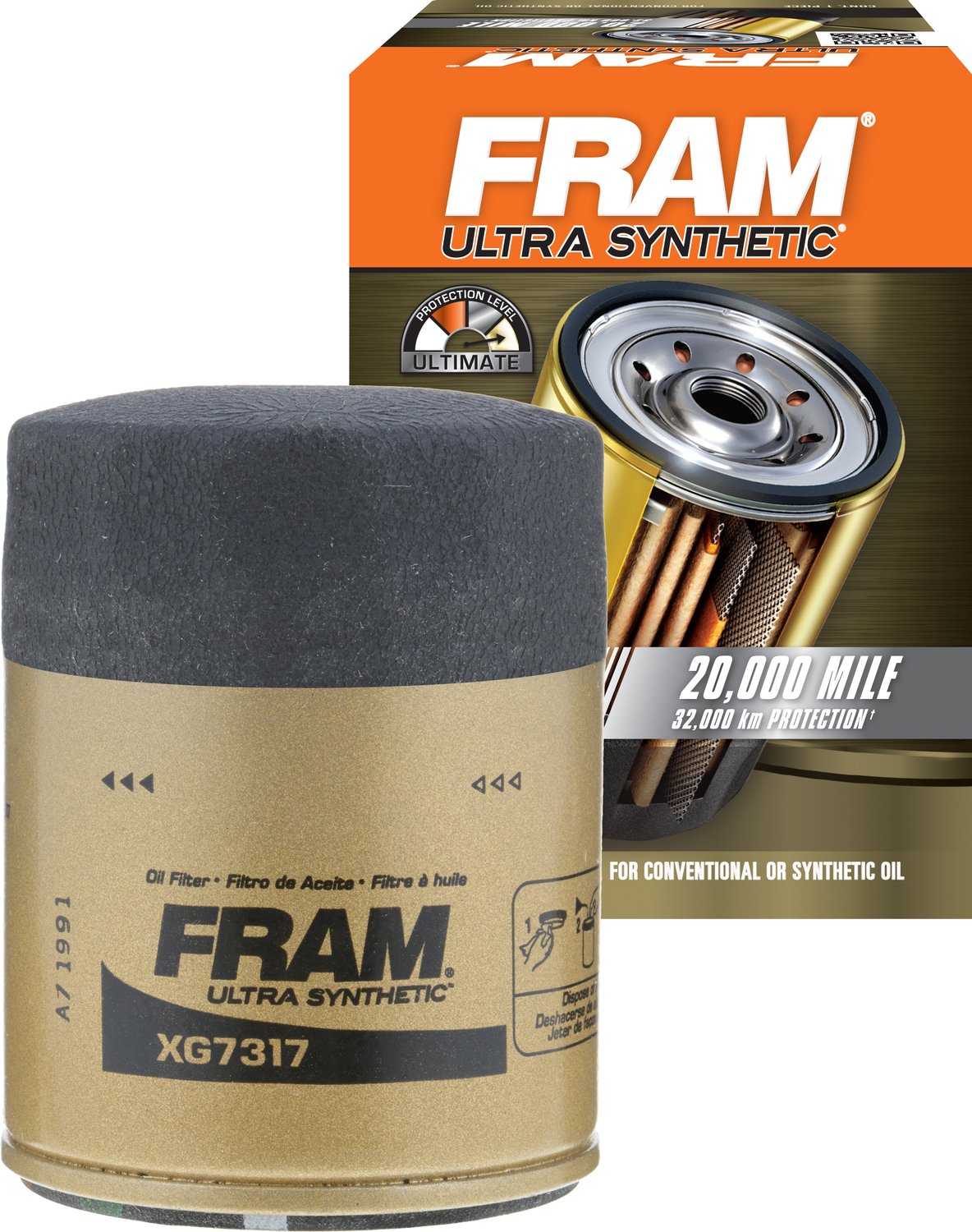 FRAM XG7317 Ultra Synthetic Spin-On Oil Filter
Quick Specs
Rating: 4.2 / 5
Brand: Fram
​Fitted with 'SureGrip' technology! Essentially, this just means that the marketing people at FRAM have thought of something that most of the other manufacturers don't do (because it really isn't needed).
​However, aside from the marketing spiel, the FRAM Ultra Synthetic filter is aimed at a long life. It protects the oil and the engine for up to 20,000 miles because of the dual-layered, metal-reinforced screen. A 99% screening rate means that it really is just the tiniest of particles that make it through, for all else, the filter works well.
​If you're like most owners, that are paranoid about engine oil 'life' and want to guarantee protection for more miles than the service interval recommends, then this is the filter for you, and FRAM has an excellent name in the aftermarket parts business.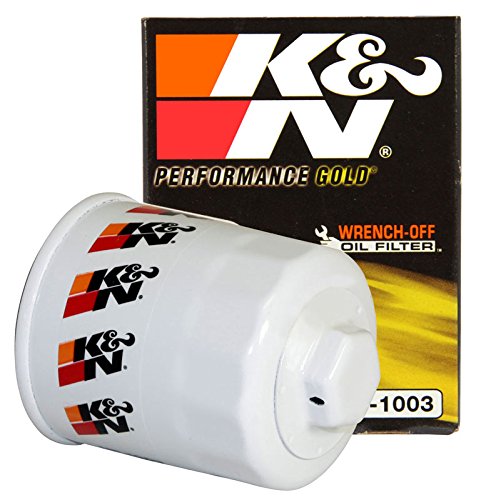 K&N HP-1003 Performance Wrench-Off Oil Filter
Quick Specs
Rating: 4.2 / 5
Brand: K & N
​Let's get this out there. I'm a big fan of K&N air filters. I do believe that they work how they're meant to and that they offer an upgrade over standard filters. However, paying nearly 6x more for an oil filter over a recognized branded filter is just not something I would do.
​With that said, I do see some benefit, under certain circumstances​. One example would be if you were racing. And that's purely because of two features. The first is a 1″ nut welded to the bottom of the case for easy removal. The second is a pre-drilled hole for safety wire, which is sometimes a prerequisite for a race car.
​The K&N HP-1003 has all the regular features of an oil filter: anti-drain back valve, high-quality media for screening those pesky contaminants, and heavy-duty construction. But, K&N also says that it has a higher flow rate, which is suited to racing engines.
In my experience, most high-flow, high-pressure oil systems use a cartridge rather than a screw-on, but for those running this type of filter, then maybe the extra dollars are worth it.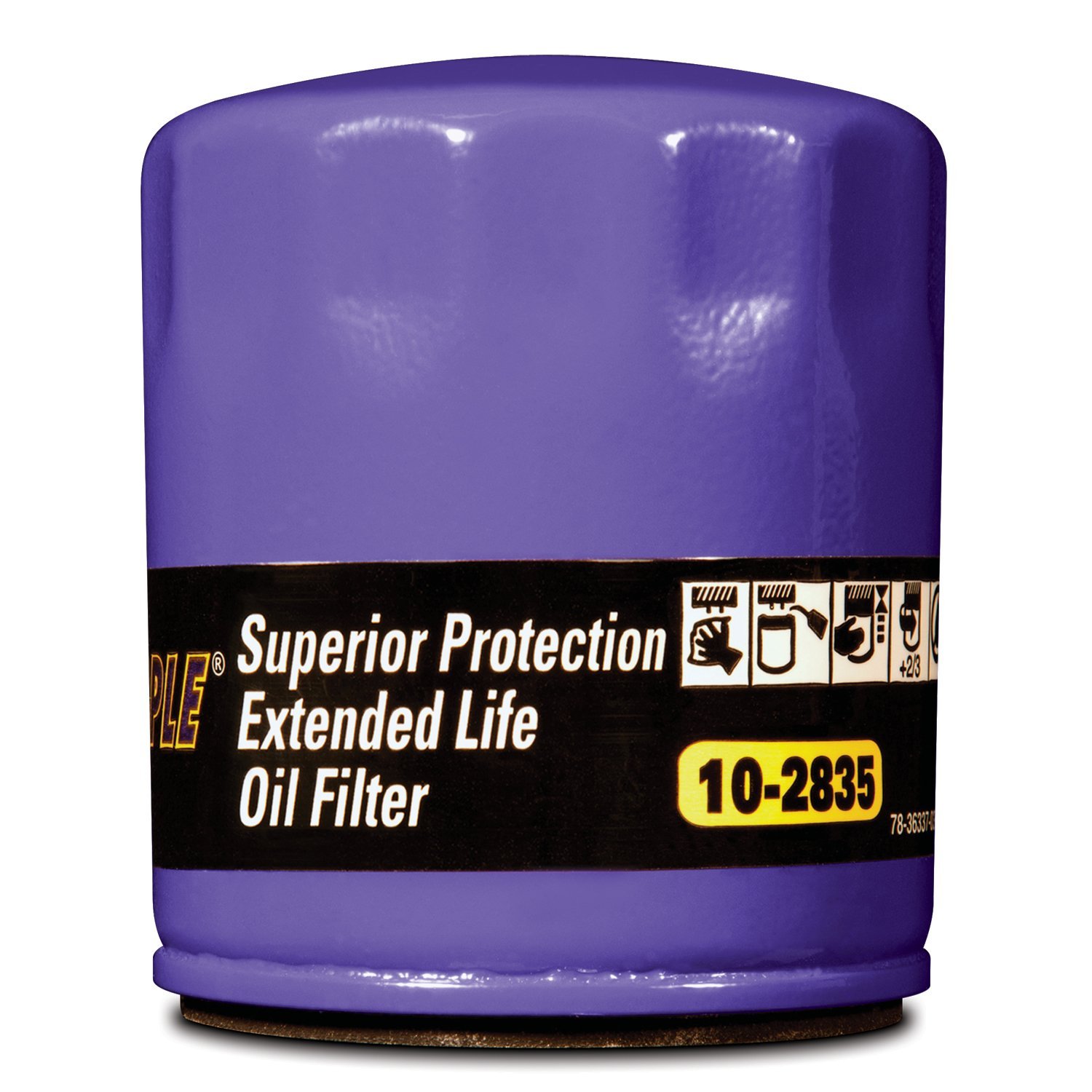 Royal Purple ​​Extended Life Oil Filter
Quick Specs
Rating: 4.1 / 5
Brand: Royal
​One of my old race cars was sponsored by Royal Purple, and their oil is good quality, so the theory extends to their filters.
​This long-life oil filter uses a thicker shell to protect it from bumps & knocks. The metal end caps provide a good, solid seal for the screening media, which is 100% synthetic. Royal Purple says that it offers superior filtration over some of the other brands.
​It has a silicone anti-drain back valve is fitted internally and the whole filter has a higher 'burst strength'.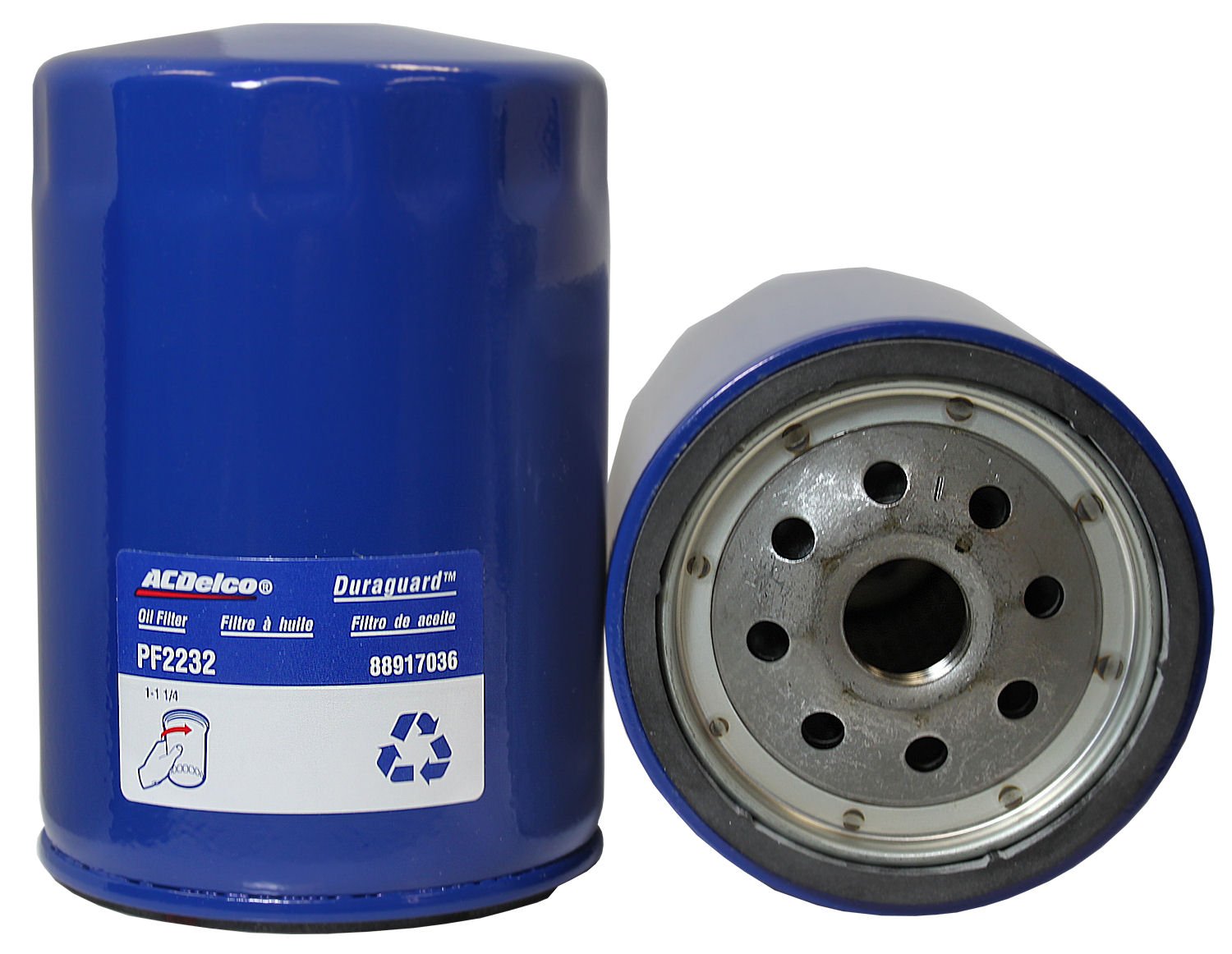 ACDelco PF2232 Professional Engine Oil Filter
Quick Specs
Rating: 4.0 / 5
Brand: ACDelco
​ACDelco is OE suppliers to General Motors, another big brand that offers high-quality components, at sensible prices. The engine oil filter has a 98% multi-pass filtering efficiency at 25 – 30 microns. It uses a cellulose media, which is held in place by thermosetting adhesive. So, it should never move, which could cause the screening to fail.
​This filter gives a constant and consistent flow rate, with a highly durable design. ACDelco says it has a burst strength 5x greater than any other filter. Whether the oil seal which mates between the filter and the engine would cope with that remains to be seen.
​Same as the Motorcraft, I'd choose this, purely because of the OEM connection.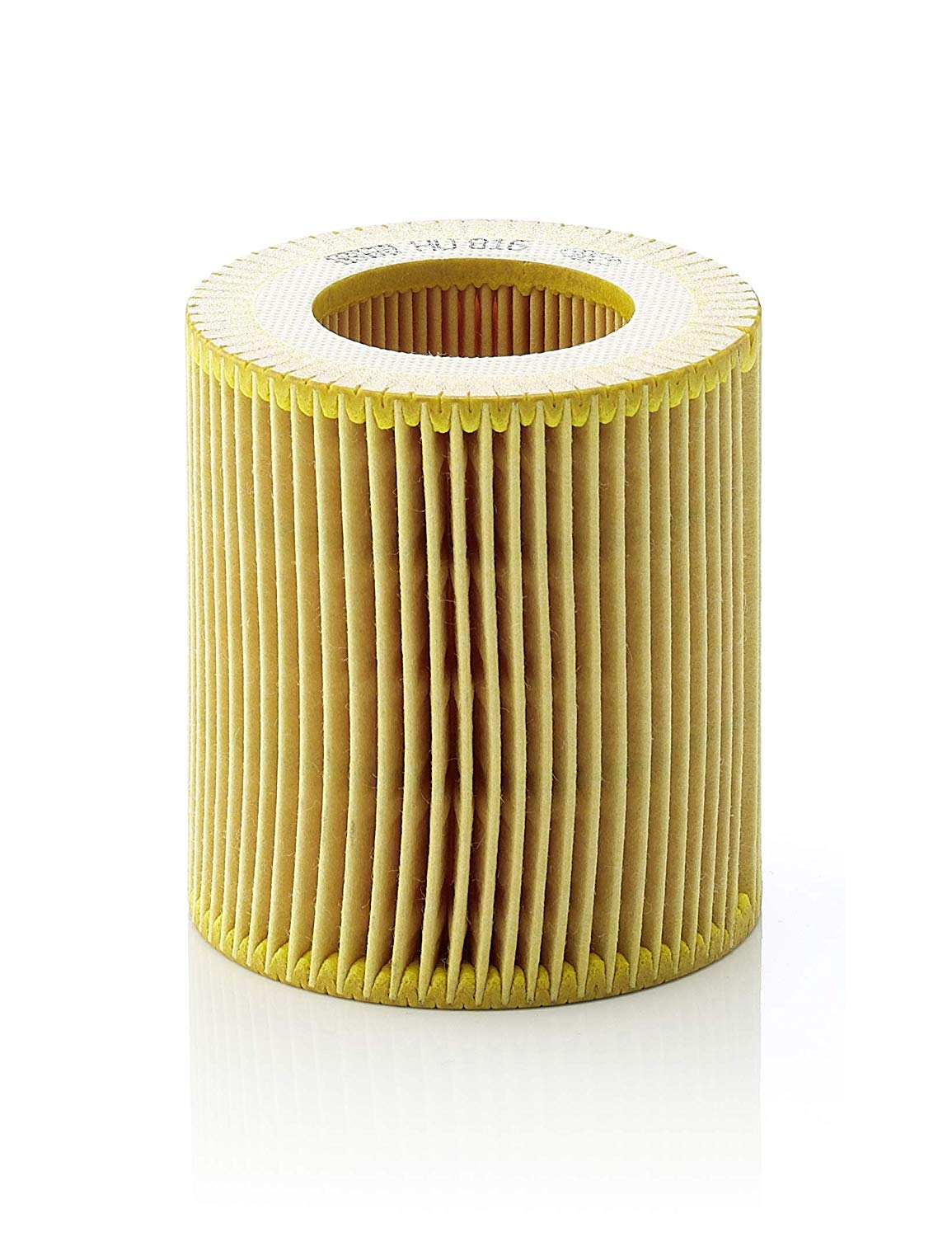 Mann-Filter HU 816 X Metal-Free Oil Filter
Quick Specs
Rating: 3.9 / 5
Brand: Mann-Filter
​This is a cartridge style filter and because of the pleated design, it has a high screening capacity with a large surface area. It gives the optimum protection for your engine.
It has a 99% screening capacity, and provided it's fitted correctly (because it can be more awkward than a screw-on), should offer high levels of protection for you.
​Conclusion
​I thought I'd round out the review with a little advice. An oil filter is really only as good as the person that fitted it. Over-tighten it, or don't tighten it enough, and you could find yourself with an oil leak. Some filters will come with a rating to be torqued to. The reality is that you shouldn't need anything so specific.
​If you have coated the oil seal with a light coating of oil, the filter will screw on easily without too much effort. The oil will also allow the seal to find its seating without being pinched or damaged.
​Once you've changed the oil and filter, check for leaks after a brief run (before it gets too hot!) and clean up where necessary. Simple as that.