Dash Cam
Pondering what it is? Well, think of the CCTV screen in significant retailer shops. Basically, adash cam is simply a camera for the vehicle.
The dash cam is usually installed atop the dashboards or on the interior windscreen. They can give footage of the rear, front, or even the cabin views. Some are very advanced to include a GPS for time stamping the locations you drive through.
Why you should by a Dash Cam?
We are alive to road carnages. In case of an accident, dash cams can help the detectives or whoever is concerned with some clues.It will act like an airplane's black box. Besides, it can just be the evidence you need for exoneration or compensation by the insurance agencies.
We do pack our trucks in places with significant labels of "at owner's risk," and you get into meetings that win our full attention. Cam dash can record file footages of all the activities around your truck. With the hype surrounding Internet of Things, you can expect that the next dash cams can send some data to your smartphone for real-time monitoring!
It is not however enough to know what dash cams are. I bet you are thirsty to know more and this article just understands that. Let us start with the best dash cams in the market.
Best Dash Cam for Truckers
Do you need a dash cam for your truck? Don't just buy, buy the best and get the best value for your money. There are several vendors out there who will want you to buy their brands.
Knowing what you want is essential to getting the best. The options given below are narrowed down to the "blockbuster"dash cams to choose from.
This is one of the best dash cams with a great design, easy setup and easy to use. The manufacturer cared to include cable clips to make the installation easy.
Booting is controlled by the ignition. The menu system is one of the most user-friendly to use thanks to its intuitive design. Communication is effected through the use LCD symbols. It is a Full HD dash cam with a good resolution of 1920 x 1080 with a frame rate of 30 frames per second.
Falcon Zero dash cam records immediately you start the truck and is very good in motion detection video recording. The angle of focus is super wide with 170 degrees of view. It also supports looping with the aid of an included micro SD. The SD provided has a memory space of 8 Gigabytes.
The dash cam is built with a 2.7" LCD screen with a night vision capability. The wide dynamic range is enhanced for video and image quality. It also has a high definition photo mode.
This super dash cam is fully adjustable courtesy of the swivel ball mount. The recording angles are just endless. If you happen to suspect someone is tailgating you, you the dash cam can be adjusted to capture the rear. You see, there is no need for two cameras, just focus on what you want to capture ad this loyal companion will heed your command.
The dash cam has a built-in battery that can support emergency jolts. When you park yourcan, and there is a vibration, it powers on to start recording. Do not forget that 12 megapixels are at your disposal hence you can be assured of still photos to help you claim compensation in case of an accident.
Besides the technical aspect of the dash cam, its maker provides unrivaled client support with a five year warranty that is hassle free!
Merits
Auto-recording

G-Sensor for vibration detection

Loop Recording

True Full HD for extreme quality

Motion Sensor hence can start to record immediately you start the truck

Night vision capability

Ease of installation and use
Shortcomings
That it goes off with the ignition is the only downside with this camera. It should be able to record continues in parking mode without a jolt.
This is the most popular dash cam among the trucker community. If safety is one of your top consideration while steering of which I guess it is, OldShark is a must have the dash cam. With a 170 degrees angle of focus, you have endless adjustments to make for the best views.
With a 1080 resolution and a night vision, you can rest assured that you will get the best of the scenes while cruising on the road. Other great features that make OldShark join the best league include a generous SD card space of 32 GB!
The lenses used is a six-layer glass that guarantees outstanding image qualities both during the day and at night. In case of an accident, let this clear videos do the defending. Sounds the thing you have been yearning for right? We are not over yet. There are more features that will make you love OldShark more.
It is also designed with a G-Sensor meaning that in case of an accident, clips will be automatically be saved. Safety is also enhanced through motion detection, loop recording, parking mode recording, time stamping, instant playback, and a wide dynamic range.
Once you acquire one, mounting it is very easy. You can actually do it yourself. Simply install it on the windshield and connect the accompanying cable to the camcorder and there you are.
The dash cam package includes a 3.0" display that is ultra clear, and the menus are intuitive for easy playback.
And the icing on the cake is that dash cam comes with an 18-month warranty besides other attractive after sales services.
Merits
Full HD for high resolution

Metal shell for durability

Easy to install

Parking Mode recording

Emergency locks enabled by G-Sensors and motion detectors

Excellent Night and Day Visions

32 GB memory for long recording

Frame rate of 30 frames per second
Shortcomings
There is the need for more improvement on the sensory part of the dash cam. The sensors are not as efficient as they should be which times may make the camera overlook minor accidents.
Garmin Dash makes it to the podium with a bronze medal. The dash cam is possibly one of the finest dash cams for your truck. It is designed with a 3.0' LCD screen for display. In addition, it has a wide camera lenses for a wider scope while focusing on the road. It has an HD resolution of 1080 x 720 megapixels.
Troubled remembering where the incident occurred? Not more when you install the Garmin dash cam, thanks to the fact that it is GPS enabled. This means every scene is timestamped with geo-coordinates as well as the time of occurrence.
It is easy to install and powers on automatically when the truck is on. It records as long as it is on and it got a replaceable SD card that can be expanded to 64 GB. Supports loop recording, emergency detection and have the ability to forewarn you on possible collisions. If you drive close to a car, the dash cam has a way of alerting you for safe driving.
Besides all the above niceties, the dash cam gives you the power to read red lights for more awareness. Note that this feature requires that you subscribe to the cyclops' database to enjoy the informationabout fixed red lights.
Merits
GPS enabled for location timestamps

Full HD lenses

G-Sensors for incident clip automatic locking

Cloud services for more information on red lights subscription

Easy to install

Expandable SD slot up to 64 GB

Standalone HD recorder

Stands out for pre-warning drivers on likely collisions

Night and daytime visions
Shortcomings
Menu buttons appear stiffer when operating.
2. KDLINKS X1 Full HD
The runners-up position in our reviews goes to KDLINKS. It's powerful, excellent and superb!Comes with a 3" display screen with a full HD camera with a resolution of 1920 x 1080 pixels for resolution.The dash cam supports 165 degrees front angle view adjustments and 125 for the rear focus.
The frame rate is 30 frames per second with a night vision capability, thanks to F1.6 six-glass lenses. With a rare WDR, you can rely on the dash cam for quality clips. The SD card the tags along is 16 gigabytes for a longer recording. This memory space can be expanded to 32 GB if need be.
In case of an emergency, you got an emergency lock button, and your recording will not be overwritten. This can be reviewed, and it can just exonerate you if the dude who crushed on your truck maliciously accused you!
As if that is not enough yet, the dash cam is GPS enabled meaning your clips will have a location stamp in addition to speed and route. You can use the KDLINKS player application to retrieve the information.
The dash cam is built with a battery that can last for 6 hours after the car goes off. This is Incredible, especially when in parking mode.
Merits
GPS enabled for location time stamping

6 hours offline battery

Emergency lock capability

Full HD

Superior night vision

Expandable SD slot for longer recording
Shortcomings
The cameras tend to freeze randomly

Batteries may reap off the casing in hot conditions
1. Wheelwitness HD PRO with GPS
On the Golden, sport is the WheelWitness HD PRO GPS enabled dash cam. Do you want a dash cam that will record your location alongside scenes and vehicle speed? If your answer is in the affirmative, then this is your brand.
It is arguably one of the best dash cams in the market currently courtesy of its outstanding features and user reviews. Designed on a functional foundation of SONY EXMOR IMX322 CMOS sensor, the dash cam has six layer high-quality lenses for crystal clear recording. And this capability is not reserved only for the day. It extends to the night recording!
The video resolution is at an all-time best of 2306 x 1296. Do you know what this means? The dash cam can capture up to the small details.
Merits
Super HD of 2560 x 1080/ 2306 x 1296 for crystal clear clips

Wide Dynamic Range / HDR technology for excellent night vision

Plug and Play Installation

16 GB free Micro SD

GPS enabled

170 degrees camera for the wider range

Continues Loop recording for seamless playback
Shortcomings
Continues Loop recording for seamless playback
What to Consider in a Dash Cam for Trucks
Nothing in this world is perfect. You will always likely spot something in the wrong place. You find a nice guy, and he is never faithful! You get a faithful one and is ever broke!
Even with these facts, you just have to narrow your search to the best available. You better fail to pick the best, but it is consolable to pick the worst among the best five.
What then should you consider when looking for the best dash cam? Below are the irreducible minimums for a head start and you will never go wrong in making your choices.
Large Memory space
The Micro SD card must be large enough for longer recording and high volumes of data clips. The dash cam must also support expandability of the SD slot for higher capacities if need be.
High Resolution
Resolution is King for a camera; otherwise, what is the point of having poor quality clips that you will struggle to get the information? Go for a dash cam that will capture crystal-clear images.
Emergency Lock Button
I know of several truck drivers who have often lost a case or two because of the skewed traffic laws that favor logic more than anything else.
​​​​Emergency locks help you save a clip for future review in case of accidents, and you may actually prove that it is the other driver and not you who pulled an emergency stop without warning. You can also bulldoze the insurance guys to compensate you. They are always a tricky lot you know.
When they advise you not to accept liability, they actually are telling you they are unwilling to pay unless you prove beyond the balance of probability. Go for a dash cam that can be your lawyer in such cases.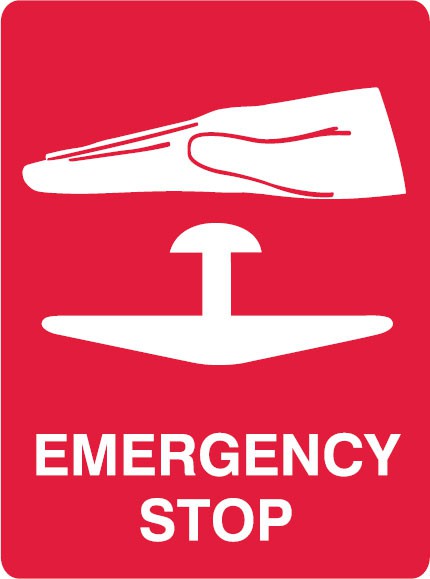 Mounting Accompaniments
You obviously want something that you can easily install without incurring any cost or even voiding a warranty because of some seals. Look for a dash cam that can be mounted on the Truck's windshield with much ease.
Offline Power Supply
Dash cam works with power. The trucks ignition controls all the dash cams meaning when you switch off the truck, the dash cam also retires. Having an inbuilt battery will extend the recording to your parking area, and it can act as security while you sleep.
GPS
Though this is an optional feature, it is equally important. If you are a truck driver, recalling every scene with your memory can be tricky. Having a GPS enabled dash cam means you have the advantage of knowing where you passed by loading the geo-coordinates on the google map.
Warranty
Who does not want to buy a product from a vendor who is not ready for accountability? This is a must consider when going for a dash come. I mentioned above that; nothing is perfect.
In a production unit that is highly mechanized, the engineers will sacrifice 5 in every 100 products. That is what statistician will call confidence level of 95%. The 5% is for defects. A warranty is necessary just in case you fall into this category.
Conclusion
If you are a truck owner, a truck driver or you are an employee of a fleet company, get one of the five discussed above and install in your trucker for safe driving, an eyewitness in case of accidents and a black box.
Everyone got a test and preference, which is understandable but the fact that many people rate the above highly means one thing; Quality and effectiveness. The convergence of the masses preferences is the best guide.
It can also just be for your adventure. Imagine you are relaxing after traveling through a new route, the recordings from the dash cam can just serve the purpose of a documentary. Amazing? Get one and spice your journey then.
BONUS: Watch this video to know, How to Install a Dash Cam.