Drivers for ride-sharing services including Uber and Lyft may log up to 1,000 miles per week in their best vehicles. These Uber drivers travel thousands of miles, primarily in cities, with a lot of starting and stopping, turning off and on at irregular but frequent intervals.
With that, it is critical to study which best car models provide the highest dependability, fuel economy, affordable price, and safety for that type of regular use driving. A rideshare driver may want the best vehicle that can withstand all of this while still getting them home in the morning, and that level of dependability must extend across many platforms.
Because Uber and Lyft drivers travel many more miles than the average driver, good fuel efficiency with a better gas mileage is essential, and gas expenditures may be kept to a minimum with a fuel-efficient car, allowing you to save money at the pump.
A comfy, roomy interior will also keep your passengers happy. Of course, many journeys need passengers to sit in the back of the vehicle, having plenty of rear-seat legroom can help you collect tips and great reviews.
If you're planning to drive for Uber or already do, you should know the finest and popular cars to utilize for Uber in the US. In the first place, choosing the best cars in the market may be a big headache for you but we have listed all the best cars for uber drivers that you can find.
Check the list below and choose the one that best suits you.
Summary: Best Car For Uber and Lyft Drivers
Best in Fuel Economy: Toyota Prius
The Low-Cost Car: Kia Soul
The Top Safety Car: Toyota Camry
The Spacious Car: Honda Odyssey
The Luxury Car: Lexus ES
The Advanced Engine Car: Hyundai Sonata
The Stress-Free Car: Honda Civic Sedan
The Economical Choice Car: Toyota Highlander SUV
Best Car for Comfort: Acura MDX
The Sophisticated Car: Ford Explorer
The Weather-proof Car: Honda CR-V
The Stylish Car: Toyota Corolla
What are the Features of the Best Cars for Uber?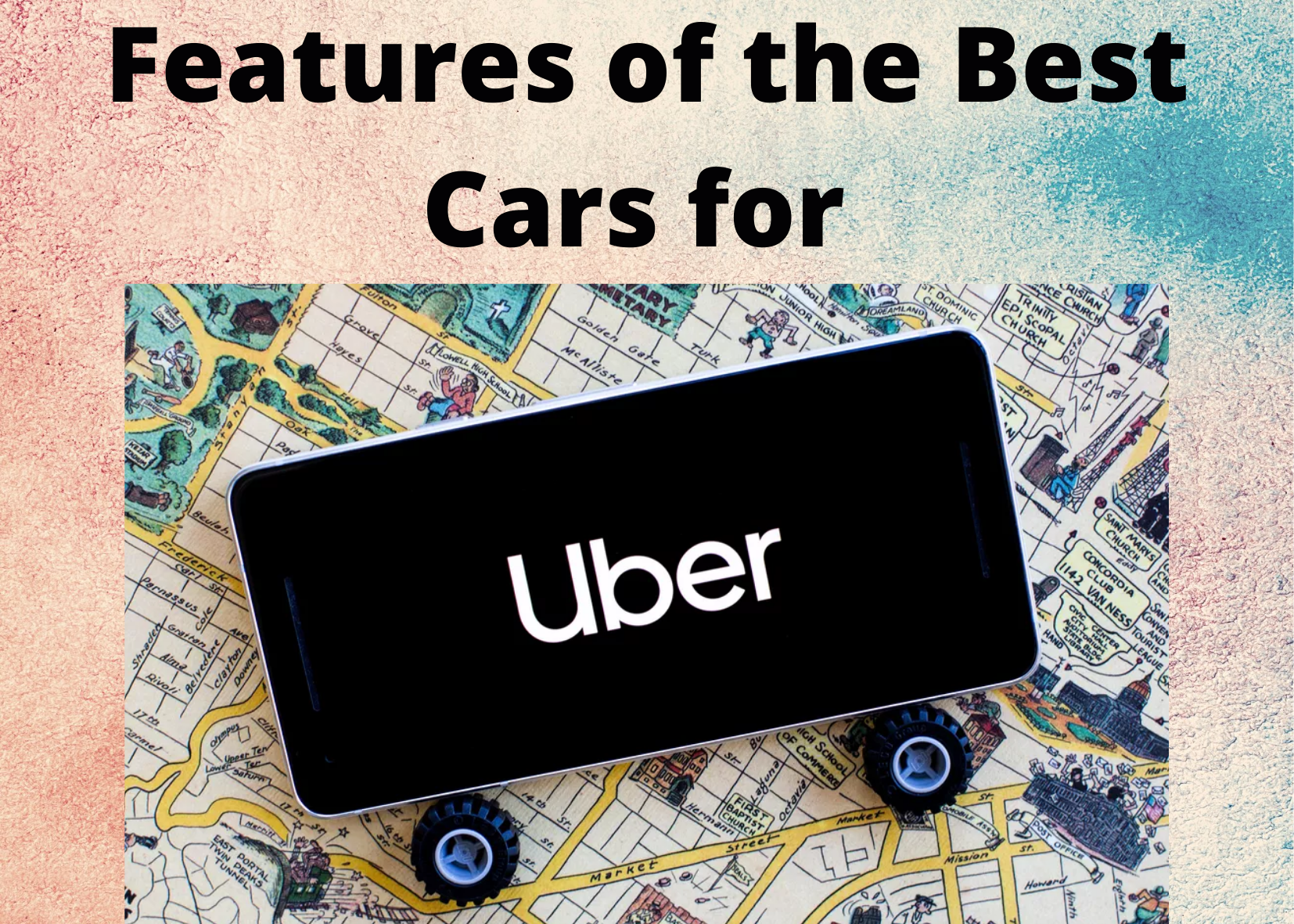 Uber select drivers must choose the best vehicle carefully. In order to deliver a five-star experience for Lyft and Uber consumers, certain variables will be more critical than others.
There are several aspects to consider before purchasing great cars. The best car must meet your desires, needs, and lifestyle requirements. You should also examine the resale value, ownership expenses, important attributes, incentive and trade-in possibilities, price, and financing.
Naturally, you'll want to avoid repair shops for as long as possible in order to prevent pricey repairs. What's more, the car's economy is important for obvious reasons. On top of that, there's the issue of safety: you'll be driving a lot, both alone and with passengers, so your and their safety is critical.
Consider the five elements below to ensure that you get more money value and to get the best car for ride-sharing driving services:
Fuel Efficiency
At its most basic, fuel efficiency is defined as a measure of how much energy in gasoline an automobile will convert into kinetic energy to move. When choosing the best cars in the market, you should opt for a fuel-efficient one that has several benefits, like reduced fuel expenses, reduced carbon footprint, reduced reliance on oil, and so on.
Because of the rising gas prices in the market, fuel-efficient vehicles may save you a lot of money in the long run. Comparing fuel economy and selecting an efficient car might help you save money on ownership expenses.
Safety Features and Technology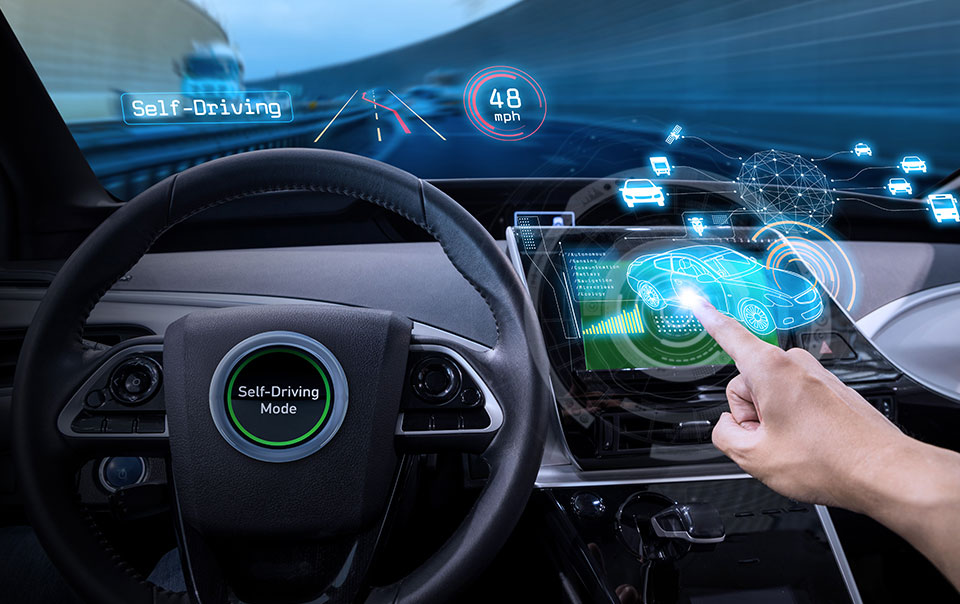 If you are a rideshare driver, it is critical that you safeguard yourself and your passengers to ensure happy driving. After all, you'll be in your car with passengers depending on the time rush, so you may as well buy a new car with excellent consumer safety ratings and modern safety features.
The safety devices, features, and technology may be one of the most noticeable elements in purchasing a new automobile. Buyers should choose the best car with features that fit their requirements while avoiding extraneous extras.
Advanced safety features such as adaptive headlights, automatic emergency braking, and rear cameras are common in new automobiles. This sort of technology has the potential to be very valuable. However, avoid paying for technologies and features that you will not utilize.
You should also consider driving comfort, blind spot visibility, and seating layout. Legroom, storage space, and other facilities are also essential considerations that might influence your selection.
Vehicle Space
Cars for uber should have plenty of legroom and comfy seats. A fast online search will reveal that the average duration of an Uber journey is merely seven miles. Still, it's critical to keep your passengers comfy for any period of time, and some journeys will be far longer than others.
You should take this into account because a customer wouldn't want themselves to be in a car that has limited space. Therefore, you should keep in mind that your car should have enough space for the customers and for their luggage also.
Reliability
If you've ever had a vehicle that was always in need of maintenance, you realize why a car's reliability is so vital. You can't earn money driving for Uber if your vehicle breaks down every few weeks.
When your main aim as an independent ride-sharing company owner is to maximize earnings, place a high emphasis on the dependability of your vehicle.
Low Maintenance Cost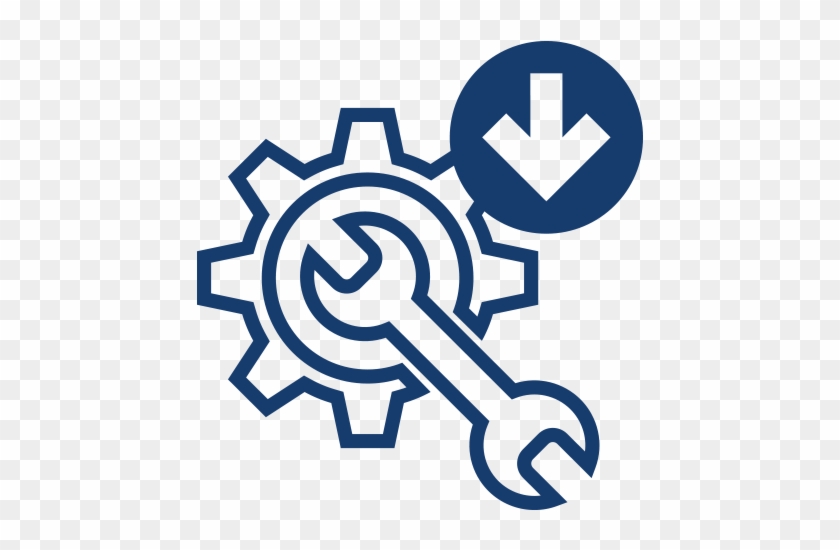 Maintenance expenditures must also be considered. Take into account the cost and availability of replacement components, as well as user feedback.
Price and Cost of Ownership
Photo: Marketing Mix
It is important to consider extra ownership expenses when purchasing the best car. Insurance, gasoline, and maintenance costs may mount up over time. Your best car costs should not exceed 15% to 20% of your overall monthly budget.
Before you buy a new automobile, check with your insurance carrier to see how much your premiums will increase. Premiums may rise based on the vehicle's manufacturer and model. In general, the more costly an automobile is, the more expensive it is to insure.
Residual Value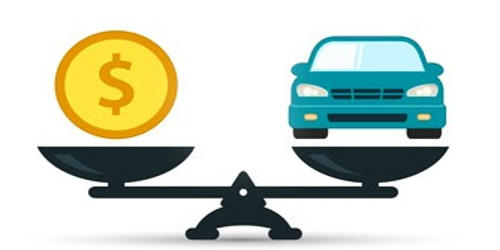 A car's residual, or resale value, is the worth of the vehicle as it depreciates over time. Some consumers may acquire a perfect car that is on sale or that has special dealer incentives. These incentives, however, may cause a vehicle's value to degrade quicker.
On the other side, if there are too many of the best-selling cars on the market, their value might rapidly deteriorate. It pays to perform some preliminary study to identify which cars have high resale prices. This action has the potential to save you hundreds of dollars in the long term.
Infotainment Features
All modern cars include infotainment systems, although some are superior to others. If you buy cars from a reputable manufacturer, you'll have access to technologies such as Apple CarPlay, Android Auto, and navigation.
Cars with a strong audio system or other eye-catching amenities can come in handy. Small details may often go a huge way toward enhancing your guests' experience.
What are the Requirements of the Best Cars For Uber?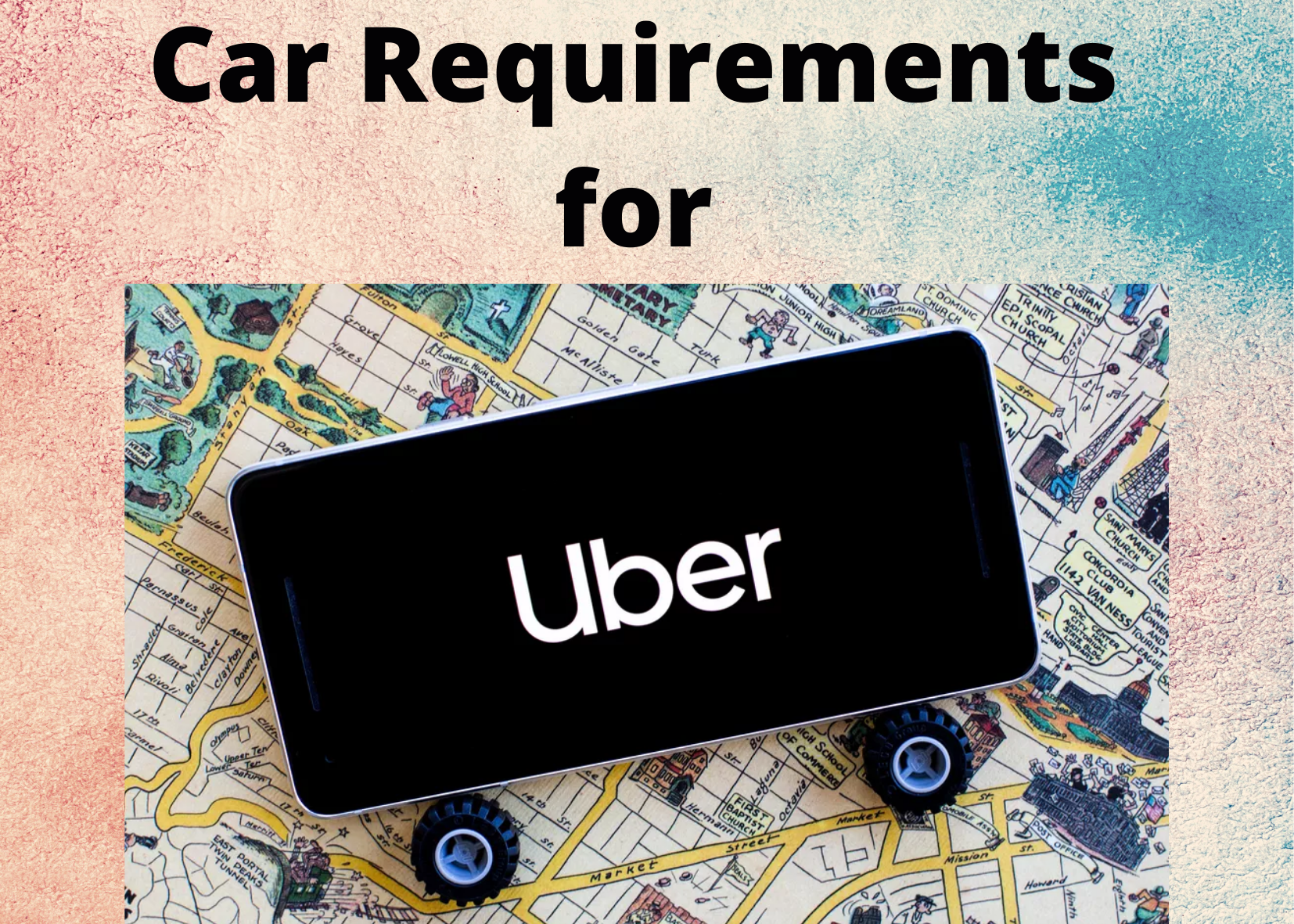 The car must have 4 doors and be capable of transporting at least four people.
The car must be no more than fifteen years old.
The car may not have a salvaged title, nor may it be restored or rebuilt.
Unless Uber has authorized it, the vehicle may not be a used car.
If you are a driver that drives a ride share car that you do not own, you should be included on the insurance policy as an insured driver.
There may be no aesthetic damage, missing components, commercial branding, and taxi paint jobs on the vehicle.
12 Best Cars for Uber and Rideshare Drivers
Here is a list of the best cars that you can choose when deciding to invest in one:
Best in Fuel Economy: Toyota Prius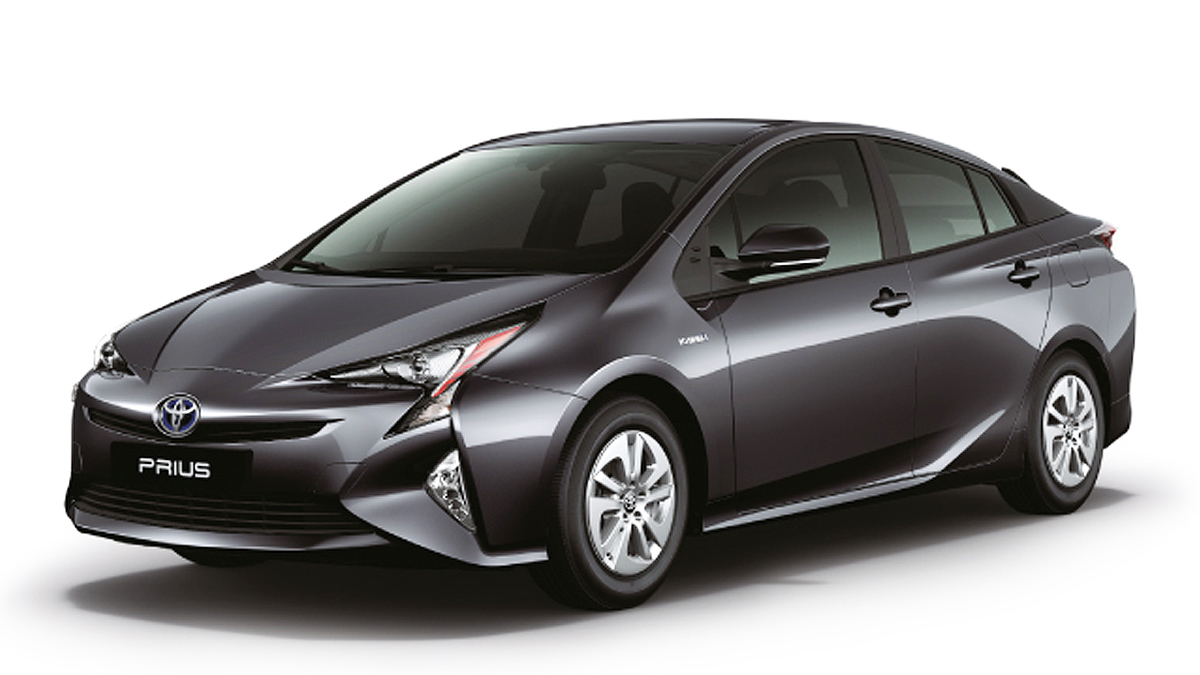 The Toyota Prius is a compact car that provides a pleasant ride while getting outstanding gas efficiency, making it popular among rideshare drivers. It is a perennial favorite among ride share services for a variety of reasons.
It features a best-in-class fuel economy that offers one of the top miles per gallon fuel economy ratings for a vehicle of its size, allowing you to save expenses while increasing revenues.
If you're searching for a ride share car that will help you get about 50 MPG while avoiding increasing gas costs, this is the vehicle for you. Its wide hatchback version also provides lots of trunk space, enabling you to store extra luggage in your trunk for airport pickups.
Despite being a smaller car, it offers ample space and comfort for your passengers. It also boasts a spacious trunk and flexible, capacious back seats to provide additional places for baggage.
The Prius is also well-built and dependable, which means you'll save thousands on future repairs. It contains features of keyless ignition, a 6.1-inch touchscreen monitor, a rearview camera, 15-inch wheels, and LED headlights.
Toyota Prius: Highlights
Excellent fuel efficiency for all-day Uber driving
More luggage may be accommodated for airport journeys.
Excellent blend of room and comfort allowing consumers to stretch out.
The Low-Cost Car: Kia Soul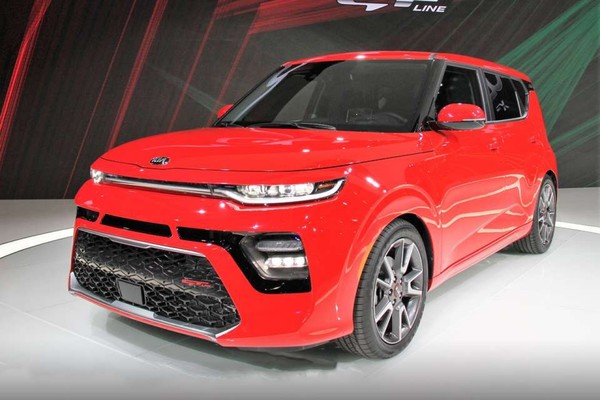 The 2020 Kia Soul is the cheapest new Kia on the market. It is powered by a 2.0-liter, four-cylinder engine producing 147 hp and 132 pound-feet of torque with a six-speed manual gearbox.
Kia's recent improvement in quality and appeal has also given fresh significance to the brand's dependability. Furthermore, this engine-gearbox combination is expected to produce 27 mpg combined, and the trunk provides 24.2 cubic feet of load capacity.
The Kia Soul is a low-to average cost car with technologies like automated temperature control, Apple CarPlay and Android Auto. You can use its music features to entertain passengers while increasing your Uber revenue.
Kia Soul: Highlights
Good Fuel Economy
Great Interior Space
Relaxing Ride
The Top Safety Car: Toyota Camry Hybrid
The Toyota Camry is a competitively priced Uber vehicle that can accommodate up to five people. It was completely redesigned in 2018 to improve its size, comfort, performance, and dependability– all of which are perfect for ridesharing.
You'll never have to worry about picking up passengers on your way to and from the airport with a Camry. As such, taller passengers will like the spacious rear seat, which allows them to extend their legs.
It also has outstanding fuel-economy scores and safety features like forward-collision warning and automated emergency braking. The car's stylish appearance and performance have made it a popular option among ride-sharing drivers.
Its five trim levels and mid-size dimensions make it attractive to many rideshare drivers and it has the usual Toyota security and driver assistance features.
Toyota Camry: Highlights
Top Safety Scores and it has driver assistance technology for greater safety
Comfortable Ride with great reliability
Uber driver and their passengers will have more legroom in the backseat.
The Spacious Car: Honda Odyssey
When it comes to dependability and performance, Honda always delivers. These types of cars will not let you down in these areas.
Regardless of how the seats are organized, the vehicle may accommodate six to eight people. And because of its big capacity, this minivan is an excellent alternative for individuals who want to transport bigger numbers of passengers.
You may also anticipate a respectable gas economy in this that will keep you out in a gas station for a while and you'll probably achieve 30 MPG on the interstate and a little less than 20 MPG through city traffic lights.
Honda Odysseys with high safety and performance evaluations are ideal alternatives for drivers who need additional room. However, this car is only worthwhile if you're looking for bigger groups using Uber XL.
Honda Odyssey: Highlights
More room and offers top safety scores
Best for Seven passengers
Economical gas mileage and great for Uber XL
The Luxury Car: Lexus ES
The Lexus ES is among the greatest high-end Uber and Lyft possibilities. With the Lexus ES for Uber, you'll not only attain Uber Black Luxury classification, but you'll also receive the hybrid version experience.
The Lexus ES provides more than just a stylish look and a luxurious interior; it also provides excellent dependability and passenger comfort.
The Lexus ES is noted for its dependability and comfort, which are essential qualities for ride-share drivers. This vehicle is also eligible for premium ride-sharing, which varies by city, as well as lengthy journeys.
Lexus ES: Highlights
Excellent dependability
Offers the best comfort
Quality Uber experience
The Advanced Engine Car: Hyundai Sonata
The Sonata is a fantastic daily car that might be ideal for delivery persons, thanks to its unexpectedly opulent interior and elegant design. Because of its advanced engine technology, it can get up to 25 mpg in the city and 35 mpg on the highway.
Driving for Uber inside the Hyundai Sonata will provide you with excellent fuel usage. If you decide to choose the more costly Eco trim model, you may marginally enhance your gas mileage.
J.D. Power & Associates rated the 2017 model as 4-out-of-5 reliable. Taller passengers, however, will have less space owing to the sloping roofline.
Furthermore, this is a reasonably priced and attractive vehicle with enough space for passengers and big takeaway orders. Fuel efficiency is in the upper 30s, with hybrid models achieving over 40 mpg on the interstate.
Hyundai Sonata: Highlights
Decent rear seats
Fuel-efficient
Enhanced gas mileage
The Stress-Free Car: Honda Civic
The 2017 Honda Civic is great for drivers that value a stress-free trip for their clients, this is one of the greatest vehicles for Uber. It provides optimal speed, comfort, and control thanks to a chassis designed with these characteristics in mind.
Its 1.5-liter turbo engine is ideal for Uber and Lyft drivers searching for a little more power. If you need more baggage capacity, the hatchback version of the Civic is a good option.
Above all, the Civic receives the top safety ratings from the National Highway Traffic Safety Administration (NHTSA). They have excellent fuel usage and are routinely named among the best car in automobile evaluations for interior, safety, and performance.
Honda Civic: Highlights
Stress-free Uber ride and more load room
Design is stylish and athletic.
Suspension that is well-tuned and steering that is accurate
The Economical Choice Car: Toyota Highlander SUV
The Toyota Highlander SUV is an economical choice for Uber drivers looking for an SUV. This is not just an excellent option for rideshare drivers, but it is also one of the greatest automobiles on the market.
It has a good gas economy and features an all-wheel drive, so you may drive in any weather condition. This might pay off handsomely when it starts snowing and trip fees skyrocket since other drivers are unable to properly handle their cars.
You'll never have to worry about accommodating four passengers and their things since the Highlander offers plenty of room just where you need it.
Toyota Highlander: Highlights
Excellent Gas Mileage
Spacious and great for Uber XL
Extra cargo room
Best Car for Comfort: Acura MDX
Acura's four-door sedans, such as the TSX, MDX and, RDX, are powerful, elegant vehicles. They are routinely rated well for their safety, efficiency, and passenger comfort.
The Acura MDX's LED lighting, luxury styling, sunroof, three-row seats, and great rear-seat legroom will impress your Uber customers. From a safety aspect, you'll get low-speed follow capabilities on cruise control, detection and recognition, and driver assistance.
This capacious, mid-priced luxury car has all of the features that luxury car enthusiasts expect and appreciate. The V6 engine provides both power and exceptional highway gas economy in the upper 20s. There is also a hybrid model available.
Acura MDX: Highlights
Top-notch Safety components
Cruise-control capabilities
Technologically advanced
The Sophisticated Car: Ford Explorer
The Ford Explorer is ideal for Uber and Lyft drivers who want to impress their passengers. This is owing to its opulent interior and sophisticated exterior.
As a consequence, families or groups of friends who wish to ride in elegance will have a good time. It is a three-row, seven-seater vehicle with a peaceful interior for passengers wishing to unwind after a hard day.
Other prominent characteristics include leather upholstery, a leather steering wheel, and luxurious front seats.
Ford Explorer: Highlights
Spacious Cabin
Standard backup camera, Bluetooth, and voice control
Well-insulated cabin
The Weather-proof Car: Honda CR-V
If you are seeking an all-wheel-driver vehicle, Honda CR V can assist you in making income regardless of the weather. Generally, Hondas are well-liked, fuel-efficient vehicles with lots of space and safety characteristics.
Because of its spacious interior, decent fuel usage, acceptable handling, rock-solid dependability, and high safety rankings, the CR-V is one of the best models among compact SUVs. With all-wheel drive and increased ground clearance, the CR-V has special appeal for drivers in the snow belt.
The Honda CR-V is recognized as one of the best car models since it is one of the most comfortable SUVs on the market today.
Honda CR-V: Highlights
Spacious Cabin and Good Usage
Competent handling and reliability
Top-safety scores and has an additional ground clearance
The Stylish Car: Toyota Corolla
A base 2020 Toyota Corolla will get you a stylish automobile powered by a 1.8-liter, 4 gasoline engine producing 139 hp and 126 pound-feet of torque. As per EPA ratings, the engine is mated with a CVT that transmits power towards the front wheels and yields an average of 30-40 mpg in all lanes.
The Corolla also has a cargo space of 13.1 cubic feet and based on Toyota's track record of dependability, it should keep its value quite well over time and probably won't have to visit the service center too often.
Toyota Corolla: Highlights
Extra cargo space
Proven dependability
Stylish with an excellent fuel-usage
Conclusion
Choosing the right vehicle for Uber is a significant choice whether you want a used car or choose a new one. When it comes to purchasing or renting a vehicle for rideshare driving, most drivers do what is best for their budget.
You will really have to choose a new vehicle that will help you optimize your income and driver grades, but you'll also want used cars that you'll love driving while you're not on the clock. If you want to give more elegant services, you should definitely consider used automobiles or rental alternatives.
Keep in mind you do your homework before taking out your wallet to buy a new automobile. You could also look at the most fuel-efficient automobiles.
No matter what sort of car you choose to drive or whatever Uber trip type you want to use, make sure that everyone in your vehicle is safe and comfortable throughout the lengthy drives.