Every car requires a battery. Despite the fact that the power needed to make the car move is supplied by the engine, there are a lot more functions that require an auxiliary power supply. As a matter of fact, the engine's ignition system itself requires a battery to power up the starter motor while cranking to start the engine. Other uses of a car battery include, but are not limited to, powering up the various lights (headlamps, indicators, brake lights, dashboard lights), and basically powering the electrical system of the car.
While having your car tuned up, one of the areas to make a quick check of is the battery life. This involves checking whether the battery is performing in its optimum state. When fully charged, the battery should measure at 12.6 volts or above, and when the engine is running, this measurement goes up to between 13.7 and 14.7 volts. There are a couple of tests that you can take to verify the performance of your car battery.
In a Hurry? Here is our Top Choice:
Our Pick
Schumacher SE -1052 Manual is the best Starter/Charger
Easy to use, fast charging, Heavy duty, Long lasting and come with long power charging cables.
Why wait?Buy it on Amazon.com
and.
If your battery is operating at a lower voltage, it is recommended that you charge it in order to bring it to it to its full glory. The last thing you would want for yourself is a dead battery in the middle of nowhere with no way of jump starting your car. There are numerous options available in the market when it comes to car battery chargers. Here is a list of the top chargers currently along with their reviews to help you select the best one for your battery.
[toc]
This is a portable hand held charger designed for the economy minded user. It charges standard batteries of 12 volts. The charger features solid state circuitry, a thermal breaker and a three function charging switch.
It has a 50amp engine start for emergency starting and a 10amp fast charge for every day usage. The automatic charging capabilities make it quite convenient to use.
Pros
Cons
This battery charger has got to be the safest and most advanced portable charger due to its incredible light weight and automated charging capabilities. It can be used for both 6v and 12v lead acid batteries. The NOCO Genius G3500 smart charger can be used as a battery maintainer to keep both starter and deep cycle batteries fully charged.
It features external mounting holes, rubberized base that helps to avoid surface slipping, and is both UV and water resistant.
Pros
Cons
Features 6v and 12v charging selectivity. Has a built in circuit protection that guards against reverse polarity, overcharging and short circuit. Has 3 ways to connect: 12v DC Accessory plug, battery ring terminal and batter clips.
Maintains battery charge in stored vehicles and battery applications. Has an AC low voltage compensation that ensures performance is maximised when used with an extension code.
Pros
Cons
Compact sized charger that has a microprocessor controlled algorithm that analyses data and monitor the charging process. The microprocessor gathers information then adjusts the charge current and voltage according to the info received.
It allows the battery to charge quickly and it's also automatic. It is ideal for charging both small and large batteries kept in storage. It has a de-sulphating mode for charging batteries left discharged for an extended period.
Pros
Cons
Fast and efficient fully automatic charger and mainliner that maintains maximum level of charge since it has the ability to identify the level of charge in any type of battery.
Has a high frequency charging technology and a unique waterproof system. Has a fully sealed outer case which makes it to last longer.
Pros
Cons
This is the smartest and safest battery charger designed to fully charge and maintain your lead-acid, sealed, AGM, and/or gel cell batteries at the optimum voltage without risk of damage as caused by trickle chargers.
It's a 75 amp 12V automatic 5 stage battery maintainer and conditioner.
Pros
Cons
A 12V 1.25 amp charger designed to fully charge a battery and maintain it at a proper storage voltage. It makes optimal battery storage a reality. Included is a quick connect harness for hard to reach areas. Has a complete 4-step charging program (initialization, bulk charge, absorption mode, float mode).
It is perfect for wet cell, Gel and AGM batteries. Automatically switches from fill charge to float charging mode. Battery tender at 1.25amps will charge faster than any 3amp charger available.
Pros
Cons
What you need to know before buying a car battery charger?
Choosing the perfect charger can be a bit strenuous. Whether you're a first timer or you're replacing an old charger, it's worth knowing what you're going for so you do not feel like you've been ripped off. However, it is also worth noting that you ask yourself if you are really in need of a charger or you just need a jump starter to carry around in your car in case of emergencies.
If you are resolved in owning your own charger, then you need to consider these factors:
1. The vehicle in which the battery being charged is used for
This will help you to determine whether the charger will be for a small or large battery and the voltage range required to be handled. A typical and fairly inexpensive car battery charger can accommodate both 12 volts and 6 volt batteries. Nonetheless, if you think that you will probably never need a 6 volt charger, you can save some money when you opt for a 12 volt charger.
2. The chemistry of the battery
Don't get me wrong. You do not need a chemistry degree for what's coming. It's common sense that the car battery is a lead-acid battery. The differences can occur where you have the standard lead acid battery, AGM, Gel Cel, or a Deep Cycle battery. Away with what these terms are supposed to mean. You just need to know where your battery lies. This is especially useful since not all chargers can handle the special needs of the other types, standard lead-acid batteries excluded.
3. Automatic or manual
Automatic chargers are handy especially if you are not the type of person to keep a timer with you or use a voltmeter every now and then to affirm if your battery is fully charged. These automatics can detect when your battery is fully charged and switch to a different mode to avoid overcharging. Trust me, you do not want to overcharge your car battery. You can read what the Chicago Tribune has to say about that here.
4. Safety features
Your safety, and that of your battery, is of utmost importance. Luckily, modern chargers come equipped with a number of safety features. The more the merrier. Here's some features you should look out for:
Reverse polarity warning
Float mode
Spark proof clamps
Battery tester
Battery tending capabilities
Clamp amps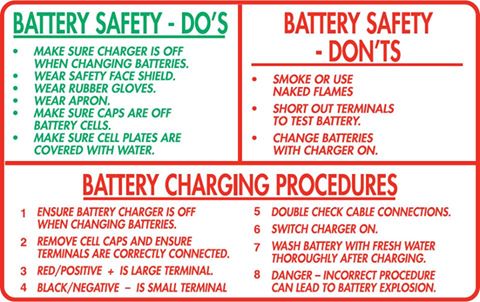 5. Power source
Some chargers can be solar powered while most use the conventional socket-on-the-wall to power up and charge a battery. It is however advised that you consider a solar powered battery charger if you're looking mainly to maintain your battery than to charge it. The solar powered ones can also be a great investment if you're heading off the grid for a while.
6. Ease of use
Do not invest so much in a piece of technology you know so little about let alone how to use it. Need I say more?
7. Cost and efficiency
Always remember: expensive isn't always efficient, and efficient isn't always expensive.
Car battery chargers are a long term investment and when you think of buying one, you should be prepared to maintain it. If you are unsure, you can always seek expert advice and learn a few ropes along the way.
There are various types of batteries and before you get a charger, make sure that you fully understand your battery first. Remember, being stranded with no way to jump start your car can be quite frustrating.
BONUS: Watch this video on how to charge a dead car battery.